Buy Soldat 2 game server

Epic Features
Instant Install
Get your server up in minutes! Game servers are installed and started the moment payment is received.
Stop/Start/Reinstall
At any time, you can stop, start, restart, or reinstall your server with a single click!
Worldwide Locations
We have hosting in the US, Germany, and Australia. Buy your server at the location closest to you!
Auto Restart
In the event of a server crash, it will be automatically restarted within 15 minutes. With this, your server is always online.
File Manager
Our panel contains a built-in file manager so you can edit and download your config files and maps within the site!
Full File Access
You are given full FTP access to your game servers, so you have the ability to manage mods and upload custom scripts and maps.
Ultimate Support
Our admins are reachable day and night via e-mail, tickets, and IRC. We accommodate all sorts of requests, including broken files and custom game configuration.
Free Web/MySQL Hosting
If you would like to host your clan page or some other site, each server account comes with free PHP/MySQL Hosting. All you need to do is ask!
Wide Payment Options
We support Paypal, Visa, Mastercard, Amex, and other top cards for payment!
And more! See full feature list
Other Games
King Arthur's Gold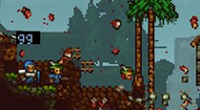 Rent @ $0.90/slot!
Soldat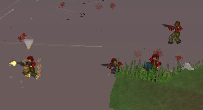 Rent @ $0.30/slot!
Soldat 2

Rent @ $0.90/slot!